My NEET PG Journey – From Rank 80K to Rank 126
The Marrow team is proud of Dr. Akshara Talasila who got Rank 126 in NEET PG 2020 with Marrow.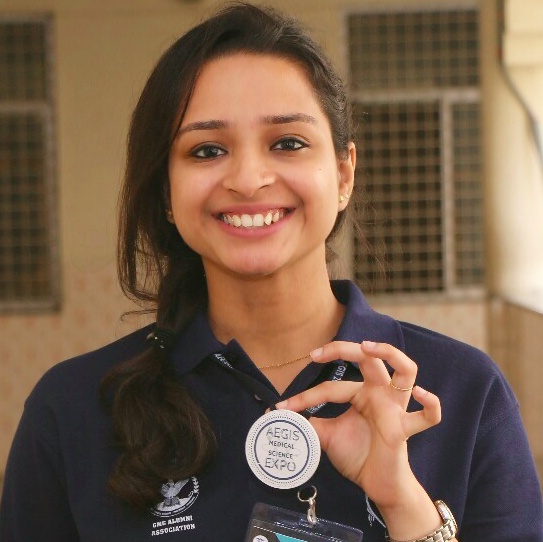 Dr. Akshara Talasila
I got a rank of 80,000+ in NEET PG 2019. I was feeling extremely demotivated at not qualifying, and I realised that this wasn't because I lacked knowledge, but because I lacked the right technique. One year later, in NEET 2020, I got an AIR of 126.
Hi guys, this is Akshara Talasila from Gandhi Medical College, Hyderabad. I am a Marrow Pro (Plan C) student from 2018.
Clinical and Internship
My first piece of advice would be to the batches of 2016 and beyond; focus on learning, reading your standard textbooks, attending your clinical and listening to your professors. You shouldn't be trying to substitute your clinical knowledge and experience with PG preparation. An MBBS degree from forty years ago holds more gravitas than one in the present; this is because students then stuck to these conventional methods of learning that CANNOT be replaced. You can supplement your clinical and reading with Marrow lectures, which can help you to answer the "why" at all times. There are hardly any concepts explained on Marrow without giving a clear reason. An internship is a one-time opportunity to build your skills, so, ditching it for a faster result isn't as productive as most make it be. Throughout your internship, watching selected Marrow videos will help you differentiate the right techniques from wrong, staying on par with the current updates. Learning and practising the updated protocols is the best way to remember what's what. Also, it gives a huge advantage during your PG entrance exams.
Trust Your Source and Surroundings
Don't drive yourself up the wall trying to gather the best of sources. Use a single, trusted source. For me, the best option was Marrow. Don't second guess yourself and wonder if your friends are following something better. Knowing 50 topics comprehensively is far more advantageous than having a vague idea of 500 different topics. Besides, all reputed sources are quite the same. What matters the most is how you use them! Prepare in the library so you can have your group of stress-buster friends around you, to rescue one another when you need it, aside from discussing topics that you're each good at, correcting each other when it's necessary. Teaching is a great way to learn. True friends work like acupuncture, causing pain (i.e., their honest feedback when you need it), yet release endorphins to get you painlessly through the big picture. Stay away from fake, toxic friends.
Videos, Question Bank and Pearls
During the time of preparation, watch the Marrow videos once along with printed notes to familiarise yourself with them. There's really no need to write down everything that you hear. The gist is already there. Practice Q-Bank MCQs after your first reading, and bookmark the ones you'd like to come back to. During subsequent revisions, you can attempt and review the bookmarks alone. I started off with around 7,000 bookmarks and slowly narrowed it down with each revision, serially unmarked the questions I was sure I needn't look back on. Try and read the Pearls while you solve questions, as reading Pearls separately wouldn't sustain your attention. Write down only those Pearls in your notes which you find exceptionally important. Sometimes you can substitute the question bank with subject tests when you haven't got enough time. Do these tests 2-3 days after you're done reading the subject, while you're reading another one; this way, you can see how much you actually remember.
Grand Tests and Custom Modules
Start doing grand tests early, once they start to go live. You can learn just as well from each of your wrong answers, as you can from a notebook. Reviewing test papers in a group is advisable. Marrow's explanations not only explained why a particular option was an answer, but they also discussed why the other options were wrong. This aspect helps a lot in understanding how to rule out options, so go through the explanations well. Use the guess tracker during grand tests to assess your probability of guessing right. That percentage helped me to assess the risk during my final exam and confidently mark all 300 questions, even if I had to guess a few. The subject-wise analysis after each GT will help you to assess which part to start with during the exam. When you begin with something you are better at, you're more likely to maintain a positive attitude throughout the exam. Answer questions from NO to YES, rather than the other way around, meaning, at first RULE OUT the wrong options and then think which of the remaining could be the right one. By the end, you should be able to attempt at least 280-290 of 300 questions. In the last two months, you can begin doing custom modules of up to 100 questions each. This will help you "myelinate" your memory and make you adept at "saltatory conduction" between different subjects! If necessary, you can do custom modules of similar subjects together, so it clears confusion.
Revise and Take Care
I finished my first reading roughly by the end of July, giving me ample time for revision. The secret to a good memory is a secret no more, since Krishna Kumar sir thoroughly explained to us all, how long term potentiation works — revision is the only way to strengthen the synapse between CA1 neurons of your hippocampus, turning your short term volatile memory into long term. The number of revisions doesn't matter, 3 effective and smart revisions are enough to get you up the slope.
REM sleep is an important ingredient for memory, so make sure you have seven or eight hours before you start hitting the snooze button in the morning. A predecided, practical number of hours of effort per day is the right way to go. Give 10-11 hours a day for your PG preparation and don't overwork your mind to the point of stressful no-return. It is normal to feel anxious during the entire prep phase. You might feel tired, worn out and might have breakdowns. When such things happen, please talk it out to your friends or family. It is absolutely okay to take help because we are humans and what we are trying to do is much more than what we are programmed to do.
Trust yourself, believe in yourself, and most importantly….
PUT YOUR HEART INTO IT!