Introducing our new faculty member for Forensic Medicine – Dr. Magendran J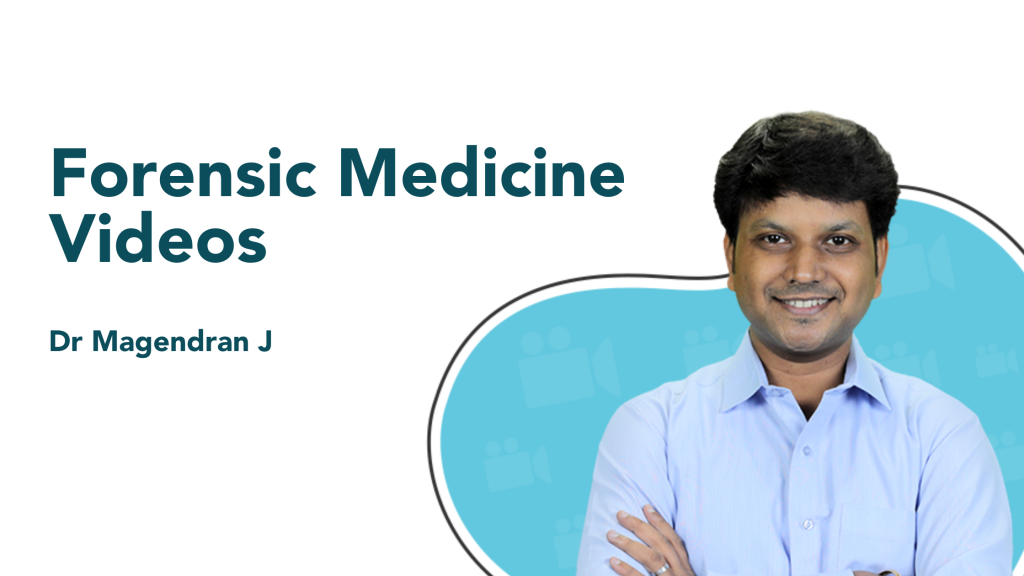 We are happy to introduce our new faculty member for Forensic Medicine & Toxicology in Marrow – Dr Magendran J.
About the faculty
Dr Magendran has over 10 years of teaching experience and is known for his simple and concept-driven approach to teaching Forensic Medicine. He is also the author of the book 'Forensic Medicine – Nothing Beyond for PGMEE', which is considered the gold standard for Forensic Medicine in PG entrance preparation. Alongside his academic pursuits, he is actively involved in research activities and has more than 30 national and international publications to his credit.
Dr. Akhilesh Raj's Forensic Medicine Edition 6 Videos will be retained until the INI-CET exam. These Videos will be removed only on May 8th.
What will be Dr. Magendran's approach to teaching FM?
Dr. Magendran is known for his simple, concise approach to teaching FM. His fun-filled classes have helped many students develop a special interest in the subject.
Why did the faculty change now?
Regrettably, Dr. Akhilesh is no longer associated with Marrow after working with us for four years. We thank him for his contributions during this tenure. As he is no longer a faculty member, we cannot update his content. Hence the change.

When will I get the Notes of the new Forensic Medicine Videos?
The soft copy Notes will be available in the app from April 2nd week. All those who have purchased E6 Notes will receive the PDF of the new Notes via email.

Should I rewatch Dr. Magendran's Videos if I have already watched the earlier ones?
No. Dr. Akhilesh has covered all the necessary topics. To refresh the concepts, you can simply review your notes. If you have any doubts about any particular topic, you can refer to those in the new videos.
We hope that this is a welcome change for most of you, and that you will enjoy watching the new videos.