Cracked FMGE June 2020 on the first go – Interview with Dr.Saurav Bajaj.
The Marrow team is proud of Dr.Saurav Bajaj who cracked FMGE June 2020 in his first attempt. He is a Marrow Plan C student.
——————————————————————————————————————–
…As the 2nd session started, I could feel that everyone's eyes were now very wide open as the questions that appeared in front of us was something that none of us prepared. One after the other, all the questions were turning out clinical, and lengthy, and none of us had expected it.
Hello!
I am Dr Saurav Bajaj, currently an Intern at the Institute of Medicine, Kathmandu, Nepal. I belong to a district called Churu in Rajasthan, India. But I have been born and brought up in Kathmandu, and did my schooling here. Along with my studies, I like to play sports, travel, go for adventures, and hang out with friends.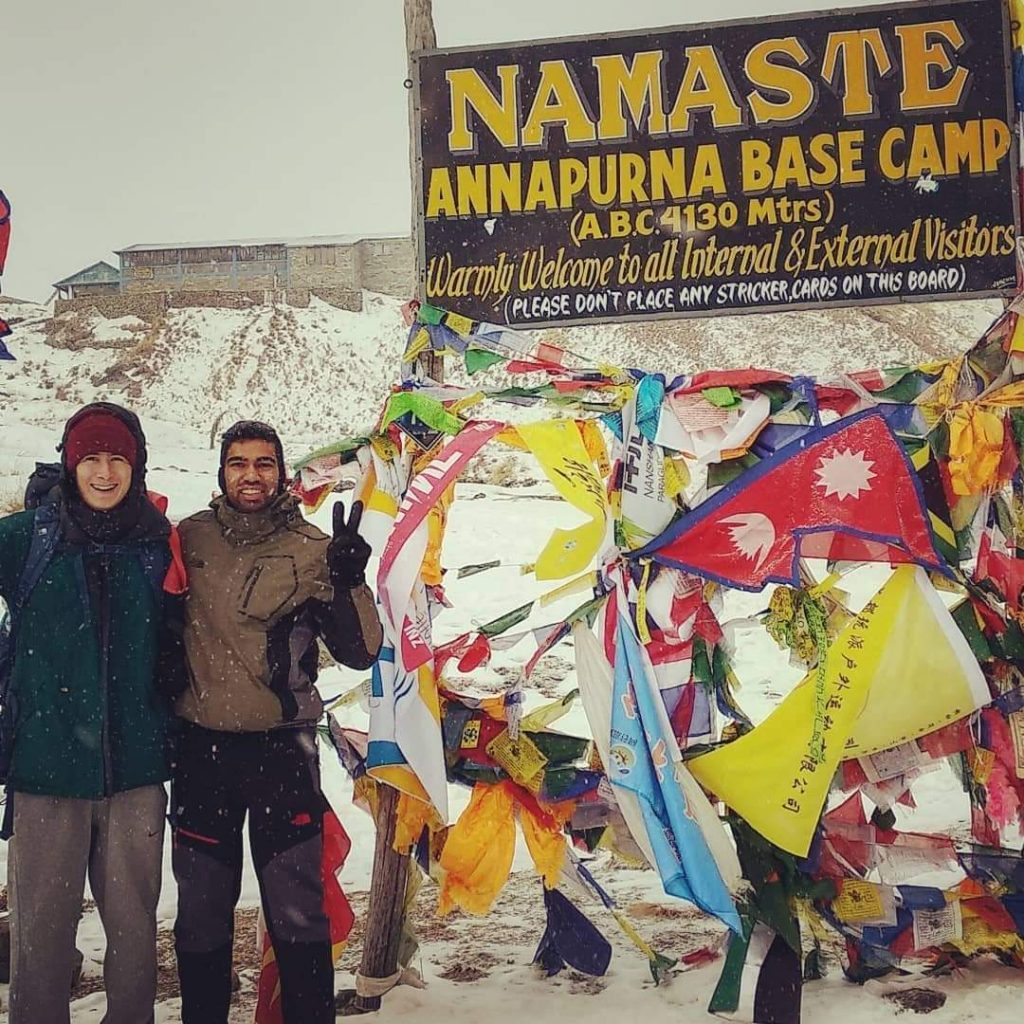 My Journey with Marrow
My preparation for FMGE started the day I subscribed to Marrow. Initially, I watched a few free videos from Physiology and Radiology, and then I subscribed to it. Even though I was studying in the best college in Nepal, getting used to the Indian style of the exam was essential and for that Marrow was the best option available. I could effectively plan my preparation according to my schedule. Watching the Masterclass videos in my final year was not just helping me prepare for the FMGE but also helped me with my University exams.
I had started my preparation journey by watching Radiology videos and fell in love with it."
All Marrow teachers are my favourite, and a special mention is for Dr. Rakesh Nair sir. The way he teaches leaves us mesmerised. He teaches not just Medicine but every aspect related to a particular disease/topic. He inspires us not only to study for the exam but also to become a better doctor. Dr. Rohan sir and Dr. Sakshi Ma'am lectures also helped me a lot. Dr. Mayur sir, completely justified every aspect of learning radiology as an undergraduate. I can't imagine passing this FMGE exam without their guidance.
The concepts provided in the videos laid the foundation for not just the exams but also for me to become a better doctor."
The FMGE 2020 'Surprise'
The FMGE exam always had direct questions. But NBE shocked us this time. Had it not been the teachings and concepts engraved in my mind from watching the lectures, it would have been tough for me to pass the exam, let alone getting 190 marks in such a difficult paper.
The Importance of QBank
I did not use Marrow as a Primary QBank source, which was a mistake. I wish I had done the QBank more religiously. So given the current pattern, QBank is essential to tackle the questions in FMGE as it has all the required materials you need to pass the exam. It is very student-friendly and has many options, like Custom Modules, to make your journey comfortable. The difficulty level of the questions is always increasing, for which Marrow is a perfect place to practice.
Revise. Revise. Revise.
Marrow has Revision classes now, which are like God's gift for last-minute revision. It will be a handy tool for the upcoming December session. I could only watch Pharmacology, Physiology, Pathology, and ENT revision classes this time, but many questions were very directly revised in these videos.
My revision strategy was straightforward. I had planned to complete my 1st study around one month before the exam and complete the next two revisions within 20 days. I had segregated the topics as easy to remember and ones with very volatile information.
Easy topics were revised quickly, but volatile topics like metabolic diseases in Biochemistry, differentiating features of organisms in Microbiology were studied 3-4 times and were revised 1-2 days before the exam.
The pandemic and lockdown posed a lot of difficulties for me. I had to travel from Nepal during the travel restriction period. So at that time, just reaching the exam center was a big challenge for me and stressful.
So the last 15-20 days of revision did not go as planned. But still, the concepts stayed with me, and I was able to sail through.
Digital Balance & Staying Calm
Social media harmed me during these times. The exam and the pandemic, made me anxious and increased my stress levels. So I decided to limit myself from the social media groups. I set a limit to Facebook and Instagram up to 10 mins a day and limited myself to watching only Revision Videos. I gave grand tests every week in the last six weeks and continuously assessed myself for better focus.
I was able to reach my centre two days before the exam. I decided to relax and revise limited topics, as I knew that staying relaxed during the exam day was more important.
Before the exam day, I had adequate sleep and went to the exam center with a relaxed mind. After all the formalities, the first paper turned out to be a little unexpected as it stayed away from the blueprint. Still, the level of questions was as expected, so I was pleased after giving the 1st session. For me, Paper-II was my strength as it had been taught very well by Marrow teachers. Since I had recently passed my final exams, the clinical subjects were very fresh in my mind.
During the break, I just turned on some music and relaxed. I entered the exam hall for 2nd session with confidence.
As the 2nd session started, I could feel that everyone's eyes were now very wide open as the questions that appeared in front of us was something that none of us prepared. One after the other, all the questions were turning out clinical, and lengthy, and none of us had expected it.
But with every question, I could feel the teachers teaching me the same in the Masterclass videos, which were very remotely present in my mind. So putting all my shock and disappointment aside, I attempted each question."
Inspirations & Motivation
The only thing that pushed me during the exam were the sacrifices, the hardships, and the efforts put in by not just me but also everyone who had helped me prepare for the exam amid the pandemic.
Though very uncertain about my result, I was happy to give the exam. And at last, when the results were out, I scored 190.
I thank God, my parents, friends, and Marrow teachers who had taught me so well that I could pass the exam.
Key Takeaways
For my juniors and future aspirants, NBE has shifted to a more clinical question pattern. So it's advisable to get equipped for the same. Marrow has all the tools that can help you with such a test. It has world-class faculty and an exceptional QBank.
So trust it, and give the next attempt with more confidence. I am sure that the results will be in your favor.
And the other thing I noticed in the examination center was that so many aspirants gave up even before the exam was completed. In an exam with no negative marking, every question becomes very important as every guess can turn the result to your favor.
So wishing all the future FMGE aspirants all the best, I sign off.
Thank you.