10 ways you can use Custom Modules to enhance your preparation
You can now create your own MCQ modules on Marrow app!
Using the option Custom Modules, you can set your own parameters such as the difficulty level, subjects, tags like #RecentUpdates and more.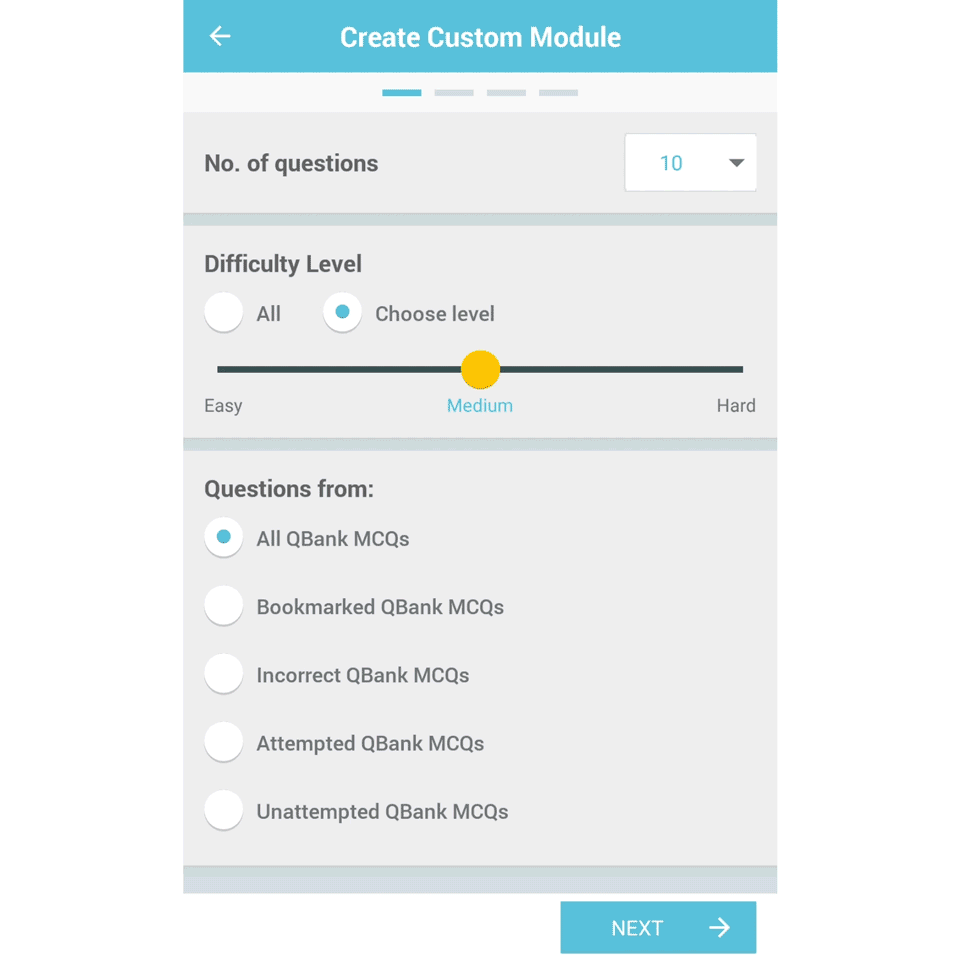 Here are 10 ways you can use custom modules to enhance your preparation:
Get all recent updates in one place.

Study Pathology and Microbiology images using "slides" hashtag.

Solve all your bookmarked MCQs like a test.

Wish you attempted that MCQ? Solve all the MCQs that you have left unattempted.

See if you can achieve zero-state by selectively solving all your incorrect MCQs.

Practice image questions by creating a custom module with 100 image MCQs.

Challenge yourself by solving the difficult questions in a subject you thought you were good at.

Practice AIIMS repeat questions as a single module before the AIIMS Nov exam.

Crunch those numbers! Improve your speed by solving biochemistry and community medicine problems at one place by using the hashtag #problems.

Forgetting easily? Using hashtags practice all Most commons, Drugs of Choice and Investigations of choice over and over again till you are confident.
To create a custom module in your Marrow app, please update your app and follow these steps: Go to QBank, scroll down to the bottom and tap on "Create a custom module".
Go ahead and create your first custom module now!
Fill up the form to get Interesting offers!