Orthopaedics E5 to E6 Diff List- List of all updates in E6
Modules in E6 Orthopaedics are revised and updated with new information where required, Clinical videos are added for important tests. Please find the topic-wise list of all the updates that are made in E6. If you have already watched edition 5 videos, you need to watch only the below topics in E6.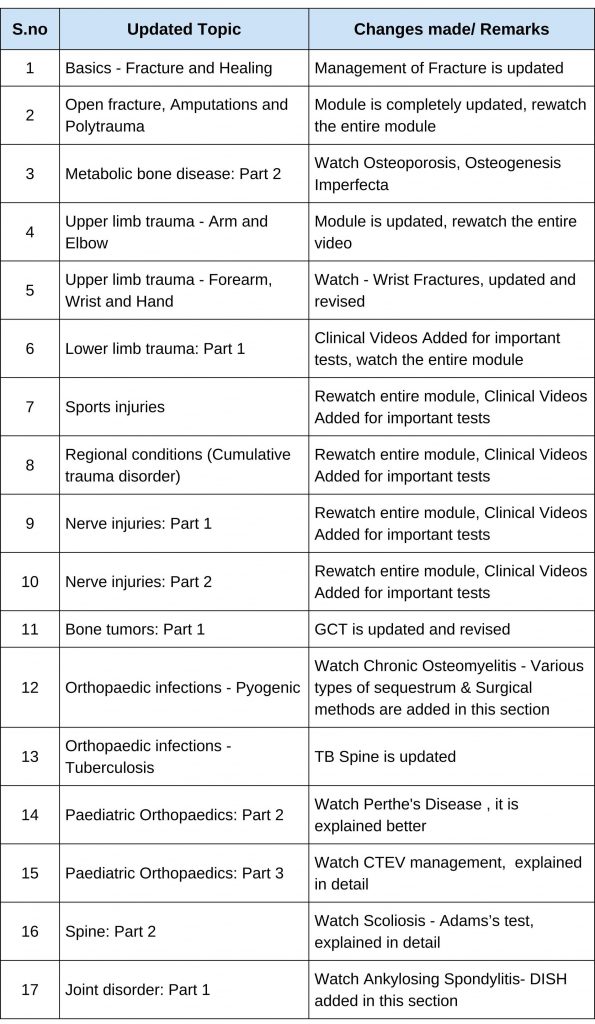 There are no significant changes in the rest of the modules. If you have already watched them in E5, there is no need to redo them from E6.
We hope this helps you in your preparation. All the best!